6 must see events and features to discover at this year's show
Oil Sands Trade Show and Conference returns to Fort McMurray stronger than ever
with hundreds of companies showcasing thousands of products and services
designed to improve your oil sands operations. Learn from the experts about the
latest innovations and technologies available specifically for oil sands. With many
free-to-attend conference sessions and networking events, Oil Sands Trade Show has
a lot to offer this year!
1. Newly Designed Product & Education Zones

Digital Oil Sands, Environmental Solutions, Production Optimization, Mining, Work Safe,
Upgrading, Blending, and Storage, and Maintenance and Turnarounds. Each of these zones
brings together industry leaders to feature new technologies and discuss the latest industry
trends.
See all the specialty zones here.
Free to attend with your badge.
2. Seminar Sessions

The Seminar Series will be located directly on the exhibition floor in a variety of convenient locations, with sessions scheduled on the hour. These intimate gatherings are designed to create a meaningful exchange of information between buyers and sellers in a relaxed environment.
The Presentation Theaters are a great way to learn about exhibiting companies products and services.
There are four Seminar Series running each day including:
Digital Oil Sands
Environmental Solutions
Mining
Production Optimization
Free to attend with your badge.
Conference
3. CAREER: Own Your Future
Changes in the world of work continue. Automation of jobs involving repetitive tasks is expanding. As an example, the move to driverless haul trucks has begun in earnest in the oil sands and other mining operations. These changes combined with the downturn in the oil and gas sector continue to challenge individuals in their career planning efforts.
The morning conference will look to representatives from government, industry, educational and economic development organizations to help us understand the important trends impacting careers in the Wood Buffalo Region. We will talk about how to use this information in planning and execution of our careers.
See full program here.
Free to attend with your badge.
4. COLLABORATE: Indigenous, Industry & Government
It is important to build relationships between Indigenous communities, industry and government as it will enhance the understanding of their traditions and culture which will mutually benefit future partnerships, provide opportunities as well as create potential economic development in the oil sands area.
The afternoon conference will center on strategy and policy to support alliances for productive engagement in the Canadian oil sands.
See full program here.
Free to attend with your badge.
5. Sand Trapped Golf Tournament in Support of Keyano College
Dust off your driver and get your short game in shape - the Annual Sand Trapped Charity Golf Classic is back at Oil Sands Trade Show! Taking place at Miskanaw Golf Club, the tournament delivers great opportunities for exhibitors and visitors alike to network and have fun at the same time.
Monday, September 11th at 8:00 am
$285 + GST for an individual or $1140 + GST for a team of four.
Buy tickets here.
6. 'The BIG Party' Lobster Dinner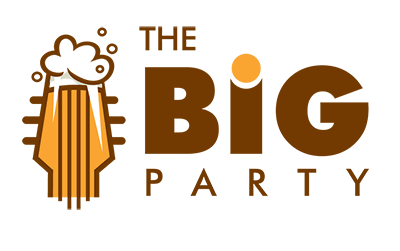 Enjoy a delicious lobster meal as you take in the live entertainment featuring Canadian Country Artist, Jesse Mast. Catch up with old colleagues and make new connections in a
relaxed and fun atmosphere. And of course, enjoy a complimentary drink while you take in an essential part of Oil Sands Trade Show experience!
Tuesday, September 12 | 7:00 pm - 10:00 pm
$85 + GST or reserve a table of 10 for $850 + GST.
Buy tickets here.
Thank you for your continued support and we look forward to seeing you at the show!