The relationship between Canada's indigenous population and the energy industry is likely one of the most important dialogues at the Global Petroleum Show, says an Alberta government official.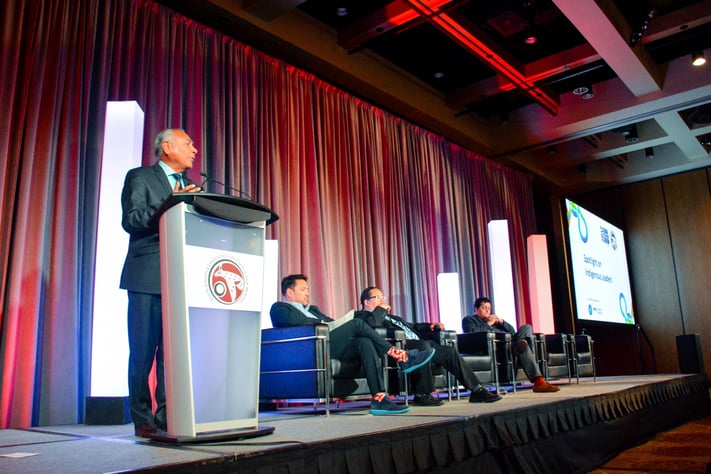 "Bringing the indigenous perspectives and having them share their understandings with the visitors to the show is really important," said Matthew Machielse, assistant deputy minister with Trade and Investment Attraction with the Government of Alberta, who spoke Wednesday at the Indigenous Conference on Energy and Mining.
"The government is really trying to strengthen the relationship with indigenous people in Alberta. The recent announcement of the indigenous wisdom panel that was struck to really inform environmental, ecological monitoring in the province that was clearly a shift to recognize the thorough and written communication from indigenous peoples into government's understanding."
The conference is entitled Empowering Connections and it continues Thursday at the downtown Hyatt Regency Hotel.
Machielse said the indigenous people are a partner in Alberta.
"The government wants to have a strong relationship with them so that they're gaining from all of the opportunities that is Alberta and positioning them and their future generations for opportunity."
Craig Makinaw, regional chief with the Assembly of First Nations in Alberta, said it is important that the indigenous people and the energy industry work together.
"Right now, with Reconciliation and all the things that are going on out there, now it's for industry to do the same thing too," said Makinaw. "In some areas, they are doing that but now they've got to do more.
"This will be a good start. As the bands and the companies work together, more things positive will happen as you're moving forward. I see this workshop as a start to doing that."